Will Bitcoin Be Replaced?
Following the 2008 financial crisis, a cryptocurrency developed as a means to decentralize money. There were those who thought that if more people began to purchase these coins, their value would rise and they would emerge as a viable alternative to paper money. In reality, it is impossible to rule out the possibility. Money, as we know it, has developed and taken on new forms throughout the years. Paper money did not become widespread until the 17th century. However, there are many obstacles that may prevent Bitcoin and cryptocurrencies from being replaced. Will Bitcoin be replaced? This blog is an effort to allay some fears.
History of Bitcoin
Bitcoin (BTC) is best defined as the great grandfather of cryptocurrency. This was the very first digital currency, launched in 2009, and promised to revolutionise cash as we knew it. A kind of digital money that allows individuals to trade money quickly, securely, and inexpensively without the need for a middleman.
After twelve years, Bitcoin has made significant progress toward popular adoption. But it's also true that it has a long road ahead to go. And it isn't without flaws. Newer currencies that are quicker, more sustainable, and far less erratic have emerged. One frequent concern that has emerged in recent times from individuals hesitant to invest in Bitcoin is that it will be the Orkut of cryptocurrency before the Google of cryptocurrency emerges. Those who are waiting to see how developments turn out are concerned that, although Bitcoin was the very first cryptocurrency, it still does not guarantee that it will be the final "winner" when faced with newer technologies.
Bitcoin is not the equivalent of an Orkut before a Google in the world of cryptocurrency. If we must use an analogy to equate digital assets, Bitcoin is more like gold, while altcoins are more like platinum or silver. They are digital assets, not businesses, and each is important for various objectives.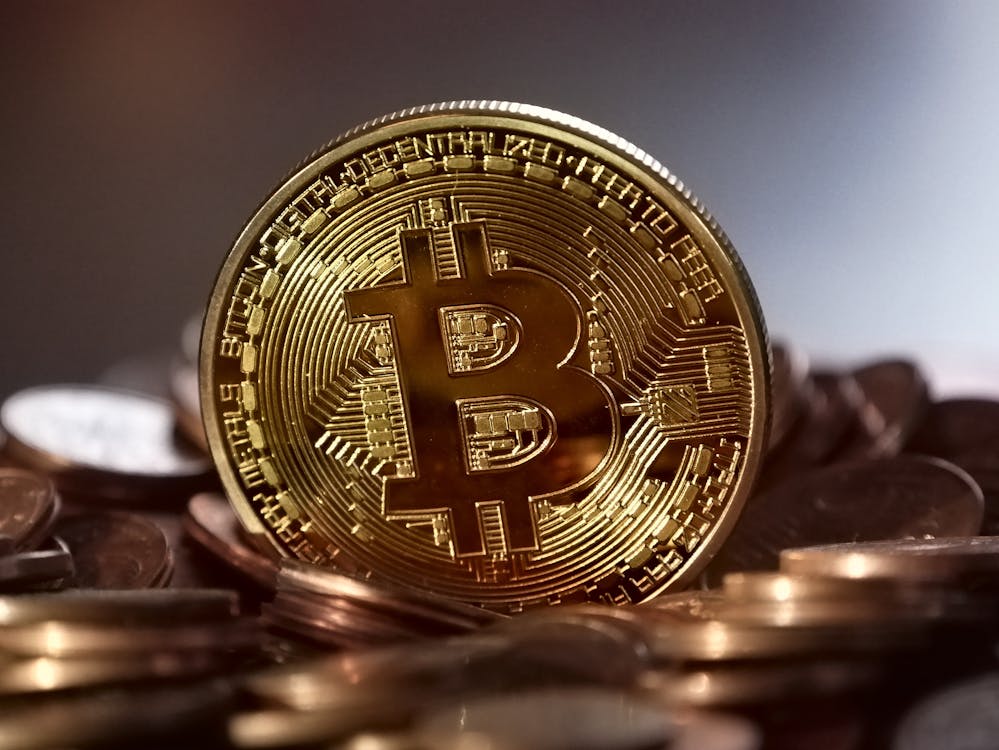 Bitcoin Will Continue to be One of the Most Valued Cryptocurrencies
Here are some of the major reasons that say Bitcoin will continue to be one of the most valued cryptocurrencies.
Bitcoin addressed the internet's issue of trustless digital scarcity. The initial digital asset will always remain the case. There is no replacing this truth, and it is important for that reason alone.
Bitcoin is a strong, straightforward, and pure concept. Bitcoin's ultimate goal is to become the world's money of the public; a currency which is not influenced or controlled by any single nation or person and is available to everyone. To preserve the concept of a global currency without a leader, Satoshi Nakamoto, the mysterious inventor, vanished for good in 2011 and left his or her creation open to the public. Bitcoin was accessible to everyone who was interested in it from the beginning and did not prioritise the inventor above the broader population. There is no one leader, and it cannot be stopped. No one can just choose to alter the Bitcoin rules on a whim.
Also read: Forbes List of Crypto Billionaires 2021
Bitcoin will be enhanced. Almost every feature shown on an altcoin may ultimately be incorporated to Bitcoin, but only if the functionality has no effect on decentralization, which enables Bitcoin to stay independent of people or organisations. A major chunk of the Bitcoin world must accept that the modification is acceptable in order for an improvement to be approved. In the next months, we will witness the effects of a significant upgrade to Bitcoin that will allow it to grow to thousands of exchanges per second without compromising decentralization.
Bitcoin is in orbit around the Earth. At the present, satellites are transmitting the network to the vast majority of the globe. This implies that anybody with a computer and a satellite dish may participate in Bitcoin. It is no longer dependent on the internet to operate.
At the protocol level, Bitcoin has the most developers. Bitcoin has about 430 distinct developers, which is almost three times the amount of programmers as the second biggest cryptocurrency.
Bitcoin may have been the first cryptocurrency to enter the public, and it definitely dominates blockchain and crypto discussions, but it is just one of the hundreds of other crypto assets available on the market. The emergence of additional cryptocurrency variants has not harmed or reduced bitcoin's attractiveness, usefulness, or foundations. Rather, the development of stablecoins, CBDCs, and other blockchain systems and cryptocurrency-related applications has improved the overall health of the ecosystem.
Can Bitcoin Be Replaced?
Think of Bitcoin as your very first smartphone. A big, tough Nokia that seemed to be unbreakable. You could only make phone calls, send messages, and play Snake. You might be seeing things through rose-coloured glasses, but the battery appeared to last forever. You used that phone for years, even as others used it to check their emails and surf the internet while on the move. But, ultimately, technology advanced to the point that we needed to upgrade.
Some people believe Bitcoin is a kind of digital gold. Or they view it as a safety vault that will run in the background and serve as a foundation for other cryptocurrencies as they develop. They may be correct. Holding Bitcoin because it will survive long term is in fact true. But, like the old Nokia, it may one day be surpassed by smarter, shinier cryptocurrency. That's why one should always have a few smaller investments in other cryptocurrencies as well.
Will Bitcoin be replaced? Bitcoin is alive. It has been under continuous negative publicity, proposed government regulation, an avalanche of altcoins, and loads of ICO tokens for almost 9 years. Despite this, Bitcoin keeps expanding and is the purest, decentralized, and leaderless cryptocurrency accessible. Don't allow fear of missing out on the "next big cryptocurrency" to keep you from investing in Bitcoin at all. There is enough money to be made for everyone.
Final Thoughts
There is no denying that digital money is the way of the future. There's a good possibility that by the end of this decade, traditional wallets will be obsolete, and you'll be storing money on your cell phones, but it won't be entirely crypto. It seems unlikely that Bitcoin will completely be replaced by any other cryptocurrency or by rupee, dollar, or any other paper currency. Coexistence is increasingly realistic, which is why rules are becoming more essential. For the time being, cryptocurrencies are susceptible to tweets or responses from big investors, actors, stakeholders, observers, and even government decisions. A regulatory structure will safeguard it from all of these threats.
Additional Read:
Whitepaper by UniFarm Unveils Value Creation for Investors