What is the Most Decentralized Cryptocurrency?
A cryptocurrency is digital or virtual money that is protected by encryption, making counterfeiting or double-spending virtually impossible. Many cryptocurrencies are decentralized systems that work on blockchain-based distributed ledgers enforced by a diverse network of computers. One distinguishing characteristic of cryptocurrencies is that they are usually not issued by any central body, making them potentially resistant to any sort of intervention or manipulation. But out of all the decentralized cryptocurrencies, which one is the most decentralized cryptocurrency? Let's find out.
Meaning of Decentralized Markets
In a decentralized market, technology allows investors to interact directly with one another rather than via a centralized exchange. Decentralized markets include virtual marketplaces that utilize decentralized money, often known as decentralized cryptocurrency(s). A decentralized market communicates and displays bid/ask rates in real-time using a variety of digital devices. Traders, buyers, and intermediaries do not need to be in the same location to trade securities in this manner. 
A decentralized market employs digital technology, which enables consumers and businesses of securities to transact directly with one another rather than meeting at a conventional exchange. Real estate is a typical example of a decentralized market, in which purchasers interact directly with sellers. A more recent example is the usage of cryptocurrencies in virtual marketplaces and blockchain technology.
Bitcoin and other cryptocurrency networks are, in principle, highly decentralized. However, for a number of reasons, they tend to grow increasingly centralized over time. This kind of unintentional centralization occurs in the majority of blockchain networks. As a consequence, there is some disagreement over which networks are really decentralized and which are not. 
So, here's a list of the most decentralized cryptocurrencies and how they've dealt with centralization issues.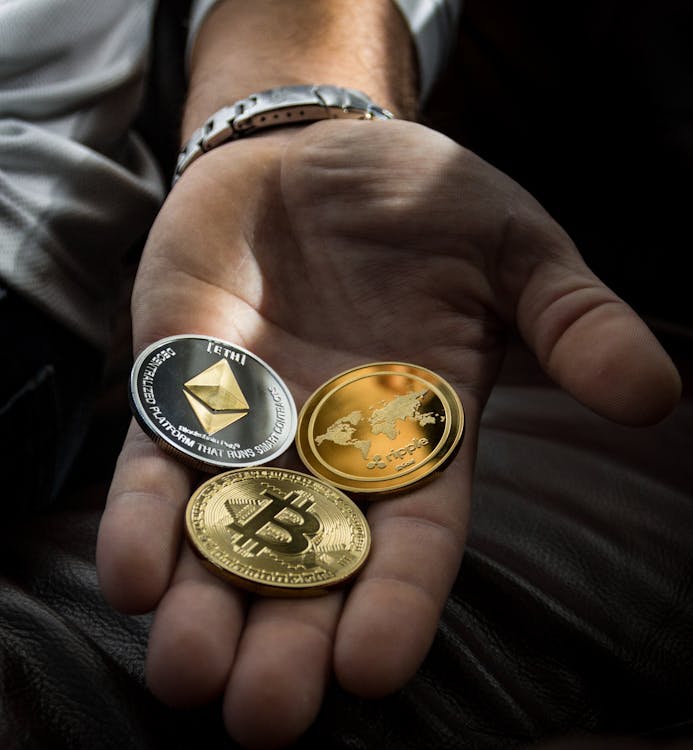 Bitcoin
Despite its significant volatility throughout the course of its existence, Bitcoin (BTC) remains a popular and highly valuable cryptocurrency. Bitcoin remains the world's most practically decentralized network. Even huge mining pools would be unable to manage the Bitcoin network. The primary reasons are economic incentives and network size. It is still the world's biggest network, with a huge number of miners. Bitcoin was designed to be used as an online payment system, but experts believe it is still too fragile to be utilized for that purpose.
Ethereum
Ethereum is a decentralized software platform that allows smart contracts and decentralized applications (dApps) to be created and operated without the intervention of a third party. The aim of Ethereum is to build a decentralized suite of financial goods that everyone in the world, regardless of country, race, or religion, may freely access. This feature makes the consequences for people in certain nations more appealing, since those who lack state infrastructure and official identity may get bank accounts, credit, insurance, and a range of other financial goods.
Bitcoin Cash
Bitcoin Cash, like Bitcoin Core, is highly decentralized owing to its high hash rate and a huge number of complete nodes (over 1,200). BCH has just 10% the number of nodes as BTC, yet it fulfills all of the criteria for a decentralized cryptocurrency. There are a lot of high-profile individuals that support Bitcoin Cash, however, there is no clear leader or CEO — despite what Rick Falkvinge may say jokingly.
Litecoin
Litecoin, which debuted in 2011, was one of the first digital currencies to follow the lead of Bitcoin and has been dubbed the "silver to Bitcoin's gold." Litecoin is built on an increasingly globalized payments system that is not centralised and use the script as proof – of – work that can be decoded using consumer-grade CPUs. Litecoin is similar to Bitcoin in many aspects, however, it has a higher block creation rate and therefore provides fast processing confirmation time.
EOS
EOS is a somewhat more contentious network. It employs a distinct consensus method known as Delegated Proof of Stake (DPoS). Dan Larimer, CTO of EOS, believes that Proof of Work-based decentralized networks like Bitcoin will eventually become centralized. Network token owners vote about who should be allowed to mine network blocks in their DPoS system. This method results in just 20 mining groups producing all of the network's blocks. However, the procedure is extremely open, and everyone has the opportunity to vote. If a miner becomes too large or strong, the rest of the miners may simply vote them out.
Stellar
The Lumen is Stellar's native cryptocurrency (XLM). Stellar is intended to be an open platform for holding and transferring money, allowing users to create, transmit, and exchange digital currency. It's intended to sell and trade any digital currencies, not only Stellar's linked cryptocurrency, the Lumen – but you'll need some Lumen to conduct transactions.
Polkadot
Polkadot is a one-of-a-kind proof-of-stake coin that aims to provide compatibility with other blockchains. Its protocol connects permissioned and permissionless blockchains, and also oracles, allowing systems to collaborate under one roof. Polkadot's key element is its relay chain, which enables network interoperability. Parachains, or alternative blockchains with their very own indigenous coins, are also supported for particular use cases.
USD Coin
USD Coin (USDC) bills itself as the world's digital currency. USDC was created by Circle, a worldwide financial company, and is the product of work funded by Goldman Sachs, Baidu, and IDG Capital, among others. Because USD Coin is linked to the US dollar, its price is considerably more steady than that of other cryptocurrencies. That stability lends itself more to electronic payments, while other cryptocurrencies have a greater potential for value appreciation as securities (along with more risk of losing value, of course).
Chain Link
Chain Link is a decentralized oracle network that connects smart contracts, such as those on Ethereum, to data outside of the blockchain. Blockchains do not have the capacity to link to other apps in a secure way. Chainlink's decentralized oracles enable smart contracts to interact with external data, allowing contracts to be performed based on the data that Ethereum cannot access. With the incoming information from the oracle, the smart contract might be set up to execute penalties, provide flood warnings to cities, or charge businesses that use too much of a city's water.
Conclusion
Each network design has advantages and disadvantages. For example, unlike distributed systems, decentralized blockchain systems generally emphasize security above speed. When a result, as a blockchain network grows up or down, it becomes more reliable, but speed suffers since each member node must verify every data contributed to the ledger. Adding members to a decentralized network may make it safer, but it does not always make it quicker.